This is an article on the minor characters in LUMINE who are left unnamed or only play a role in two or three episodes.
Hageman's Employees
Edit
Hageman's Employees are two male members of Edward Hageman's Defence Squad. One is a weredog and the other is a human. They made fun of Lumine on his way out of Hageman's house.[1]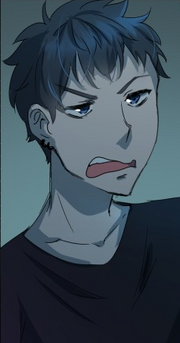 The Thief or the pickpocket is a petty thief who lives in the city where Hageman's Defence Squad is situated. He has a slight hatred of Lumine due to the latter's foiling his pickpocketing attempt several months ago.[2]
Judging from his reactions when Kody and Lumine insulted him for stealing from others rather than getting a job, it is something he is rather sore about. During his "fight" with Aiden, he is shown to be pathetic, a coward, and foolish.[3]
Weredog Robbers
Edit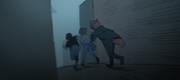 The Weredog Robbers are a pair of weredogs who work with the Thief to rob civilians.
Human Bully
Edit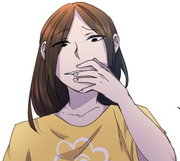 One of the students who bullies Kody.
Weredog Bully
Edit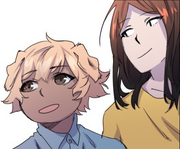 One of the students who bullies Kody.
References
Edit